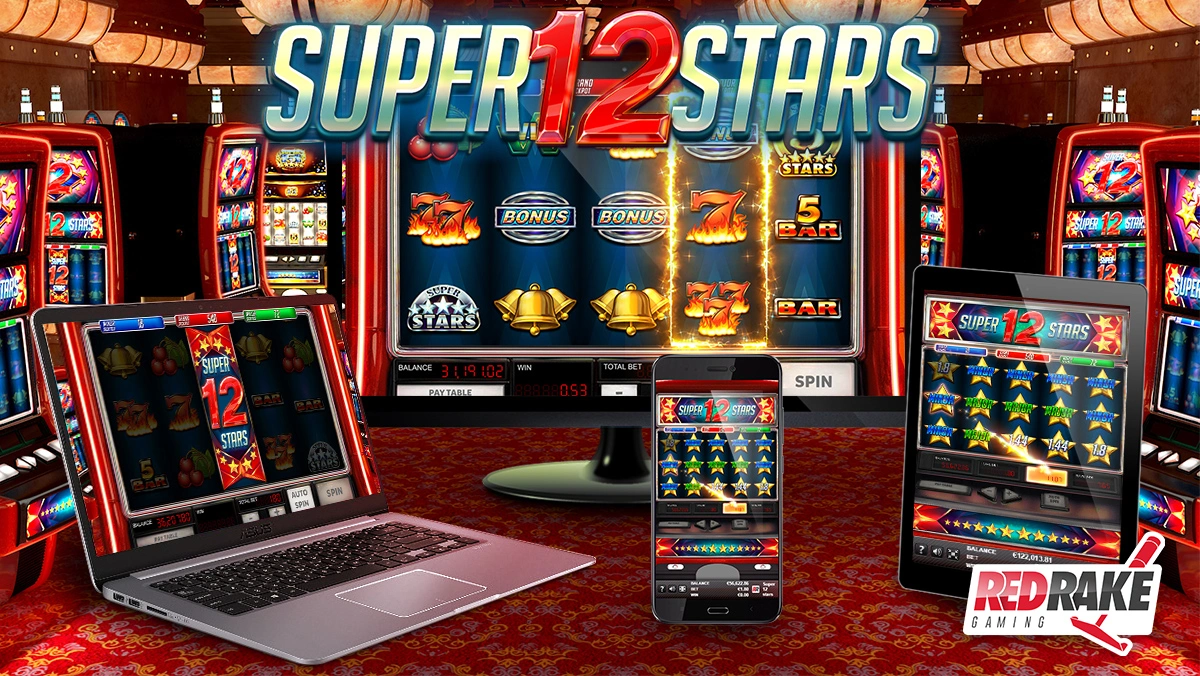 28/May/2019
Jackpots and Lucky Stars in SUPER 12 STARS
After the huge success of Super 5, Super 7 and Super 10, Red Rake Gaming are launching Super 12 Stars. A 5x3 reel video slot with 30 winning lines which brings together the best of the previous editions and adds the "Lucky Stars" feature, which includes 3 types of Jackpot and instant wins.

Super 12 Stars offers multiple ways to win, which is great for players to continue enjoying themselves with this incredible saga. The main characteristic appears in the form of the new Super 12 symbol which launches the "Lucky Stars" feature. The symbol is converted into 3 stars which remain fixed and offers 3 free spins to players going back to start the counter again with each additional star. Throughout this feature, players also have the possibility to accumulate wins in the "Minor, Major and Grand" Jackpots which are delivered when it finishes.

This new game also includes the "Super" saga's best wins which are already very well known among Red Rake Gaming players. The Super 10 symbol activates the exciting "Super 10 Mini-Slot" which delivers very interesting wins as well as instant free spins, multipliers or the "Roulette Frenzy" win. The Super 7 stars symbol appears on the central reel and expands, remaining fixed and launching a Respin of the other reels. The Super 5 stars symbols multiplies the bet up to x200 and the "Roulette Bonus" delivers mouth-watering wins.

The players will also be able to enjoy free spins after the appearance of the 3 bonus symbols. A comprehensive video slot which will keep players eager and attentive at all times.


Will the saga end with Super12? Or will the players be able to continue enjoying further "Super" developments in the upcoming releases? You will have to wait and find out...