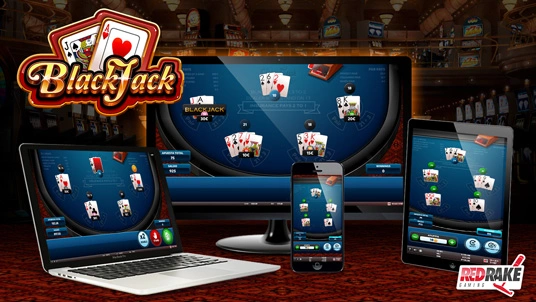 04/December/2018
Red Rake Gaming is back with BlackJack
Red Rake Gaming is back with another surprise with one of the most popular casino games, BlackJack. And it comes with surprises, 7 types of the game where it is possible to challenge the croupier by making 1 to 4 bets per game..
Vegas Strip, Atlantic City, Fast Blackjack… 7 different types, each with small differences to ensure the user can get the full potential out of this exciting game.

From 4 to 12 hands (in the Fast BlackJack mode), the option of taking out insurance against a possible BlackJack for the croupier, side bets, doubling the bet, splitting the hand... A large number of possibilities depending on the type being played.

And that isn´t everything. The game will also be launched for mobile devices, so players will be able to enjoy BlackJack anywhere, whether from a tablet or a mobile phone.

A lot of dedication has resulted in an excellent result in this new initiative by the Valencian company, Red Rake Gaming, where the user can spend hours of fun enjoying its playability and undeniable quality of graphics.